Brewer Solutions for the Entire Property
In-room, Lobby, Lounge, Conference and Meeting Rooms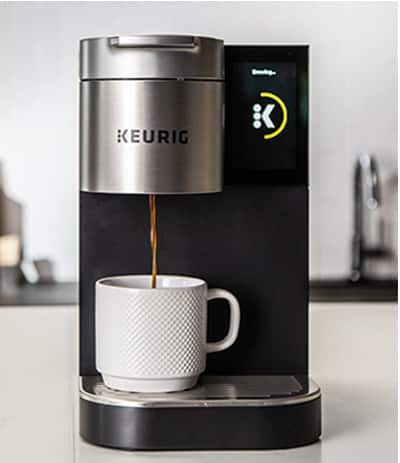 Offer Guests Their Favorite Brands
In-room coffee makers designed for hospitality.
Leverage our range of coffee formats to satisfy a variety of guest beverage needs
Choose from two Keurig® coffee maker solutions to fit your meeting space needs.
Lobby, Catering and Foodservice
Offering fractional ground coffee packs for coffee perfection in every drip pot
Let Keurig® help your property exceed guests' expectations. Get started today.