What's Trending in Iced Coffee
The Iced Coffee Opportunity
Posted

March 09, 2018
Business Type

All Businesses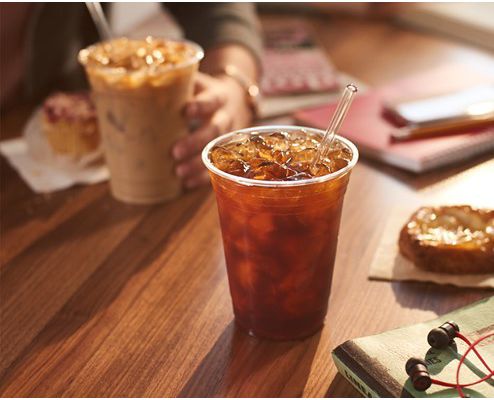 Growing Iced Coffee Trend
Iced coffee is the number one preferred coffee format for 10% of coffee consumers in the U.S. 60% of all coffee consumers drink a form of iced/cold coffee at least monthly, and over half (53%) of those in the 'On the Go Trend Seeker' segment drink iced/cold coffee on a weekly basis.
Source: Category Growth Drivers Quantification and Activation workshop, Kantar 2017
High Margins
Operators enjoy high margins of 80+% with iced coffee.
Source: 2015 Technomics Beverage Trends Away from Home, Slide 174
Iced Coffee Forecast
Away-from-home sales of iced coffee is expected to grow 9% annually through 2018.
Source: Technomic Iced Coffee Category 2017
Generation Motivation
Gen Z and Millennials are much more likely to purchase iced coffee for "energy/pick me up" occasions.
Gen X and Boomers are more likely to purchase iced coffee for "refreshment" or "treat" occasions.
The Coffee Landscape is Ripe for Innovation - Including In-Home
Flavored cold coffee accounts for over half (58%) of total cold coffee occasions and has a higher share of occasions later in the day.
Source: Kantar Worldpanel US Usage: The Evolution and Growth of Cold Coffee in the US Beverage Market and Where it's Heading, April 2017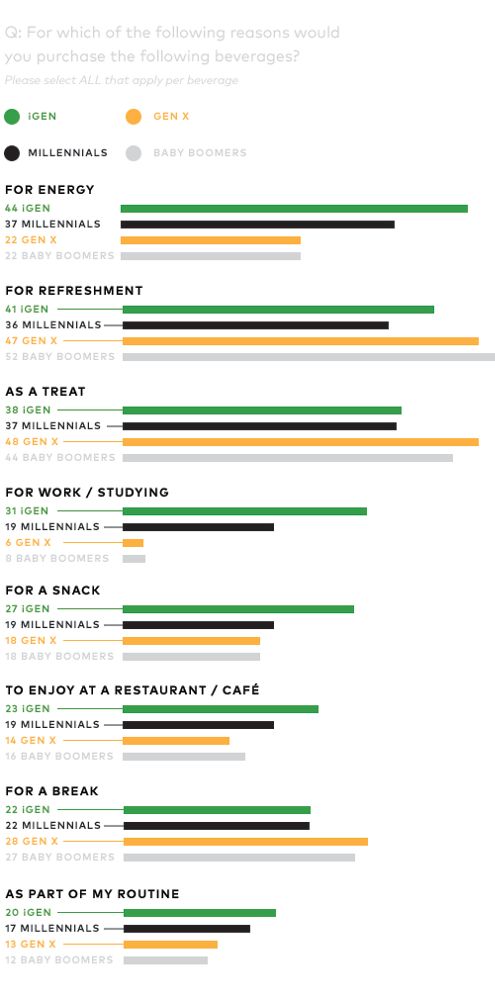 Source: Coffee and Tea on Premise, U.S., August 2017. Mintel