Trend Article
5 Trends That'll Keep the Office Happy Well Into 2020
Posted

January 17, 2020
Business Type

Office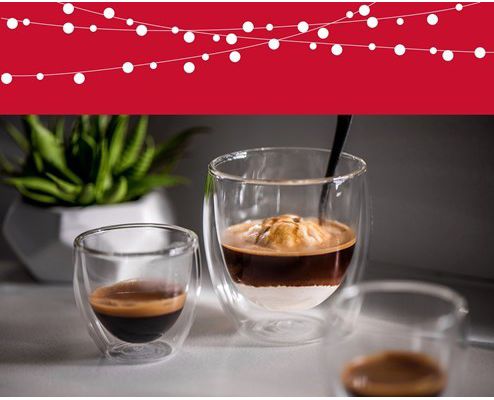 An important part of planning for your company's future is to consider the past. This means reflecting on all that 2019 brought, and deciding how (or if) that will shape your business going into 2020.
Read on for more of 2019's biggest trends — from cold coffee to cool office experiences — and how they're likely to impact your workplace.

Cold Is Hot
Younger generations love cold coffee.2 Given their infatuation, it's unsurprising that workers with access to a cool cup of joe are the most satisfied with their office coffee options.3 But if you think cold coffee is just a summer commodity, think again: it's helping to drive coffee sales throughout the day and all year.4 
Fueling your workers with the caffeine they desire most — whenever they may want it — is simple with the K-1500™ or K-3500™ Coffee Maker. In addition to hot beverages, employees can create cold coffee in seconds by brewing the K-Cup® pod of their choosing (like the illy® Medium Roast Coffee K-Cup® pod) over ice.
---

The Office Is An Experience
Millennials are all about experiences. And since the average worker spends a fourth of their week at the office, many companies are moving away from traditional workplace designs.
Experiential "spaces" like quiet rooms, collaboration hubs, and game areas are believed to foster a happier and more productive work environment.5 These amenities are also big recruiting tools, which means employee-centric workplace designs will likely become even more commonplace over the next year.
If your office is short on space, consider converting your coffee station into a mini cafe. With an assortment of coffee, tea and specialty K-Cup® pods, flavored creamers, cute mugs, and extras like biscotti and whipped cream, the office coffee cart will become a cool office experience.
---

Workers Care Where Their Coffee Comes From
Consumers are more environmentally and socially conscious than ever,6 and that concern extends into the workplace — perhaps to the benefit of managers. Employees in offices with sustainability practices are 16% more productive.7 
The result: Companies like Keurig Dr Pepper, which has been the largest purchaser of Fair Trade coffee since 2010, are making a concerted effort to be more eco and socially responsible. Realizing that employees want to feel good about the office's amenities, they're making changes like serving more fair-trade coffees and offering less products with large carbon footprints.  
Show your team you're listening by stocking the kitchen with Laughing Man® Dukale's Blend® Coffee K-Cup® Pods and Laughing Man® Colombia Huila Coffee K-Cup® Pods. Each K-Cup® pod is made with Fair-Trade Certified coffee, benefits the Laughing Man Foundation, and is 100% recyclable. You can also sign your office up for the Grounds to Grow On® program. The program recycles your office's used K-Cup® pods, converting 75% of the pod by weight into compost and the other 25% into recycled products.8
---

Wellness Matters
Health and happiness go hand in hand, which is why Millennials will continue shaking up traditional work norms in 2020. To older generations, amenities like gyms, yoga studios, green spaces, fully stocked break rooms, and telecommuting probably sound excessive. But for younger workers, the connection between mental and physical well-being and work performance is undeniable.9
A simple way to start prioritizing wellness in the office is by offering more thoughtful snacks and beverages. Try stocking the kitchen with an assortment of quality coffee and tea K-Cup® pods, like the Bigelow® Green Tea & English Breakfast Variety Pack, as well as fresh fruit, granola bars, and baked chips. (Herbal teas such as Celestial Seasonings® Lemon Zinger® K-Cup® Pod also make a healthy drink alternative.)
---

Customization Is Key
As the workplace becomes more diverse, one-size-fits-all solutions are becoming less effective. Managers are finding that for some workers, a flexible schedule can significantly improve their performance.1 Companies are even offering employees options when it comes to their desk: 60% of organizations now give workers the choice of a sitting or standing desk.10 
An area where variety is essential is the break room. Offering options that satisfy a wide array of tastes, dietary needs, and allergy restrictions not only makes your team feel valued, but can also save your business valuable work hours. With a single-cup brewer like the K-3500™ Coffee Maker, your employees can choose from a range of coffee roasts, teas, and flavors like The Original Donut Shop® Coconut Mocha K-Cup® pod.
Want even more cafe-style beverages? Try the K4000 Café System or the Keurig Collection® Eccellenza Touch.™
---
Office Coffee Essentials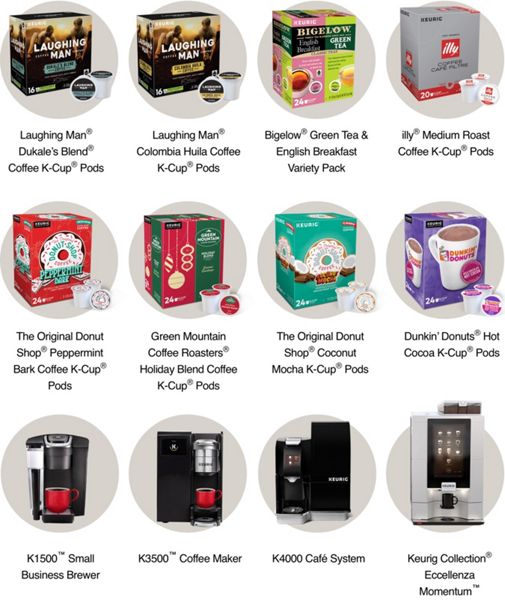 Sources
1 "How Will Gen Z Change the Workplace Created For Millennials?", Training Magazine, March 2019
2 "Millennials Drive Growth of Fourth Wave Iced Coffee, But Where Do We Go From Here?", Mintel, June 2016
3 "2019 National Coffee Drinking Trends," National Coffee Association, 2019
4 "Starbucks Rolls Out Its Summer Lineup As Cold Drinks Drive Sales Growth," CNBC, April 2019
5 "Most Consumers Want Sustainable Products and Packaging," Business News Daily, June 2019
6 "Office Design Trends to Watch in 2019," K2 Space, 2019
7 "3 Ways to Make Sustainability Part of Your Business," Forbes, February 2019
8 "Grounds To Grow On," Keurig Commercial
9 "What Millennials Can Teach You About Being Happy," Inc, July 2017
10 "Family-Friendly and Wellness Benefits 2019," SHRM, June 2019