Recipe
Chocolate Chip Cookie Mocha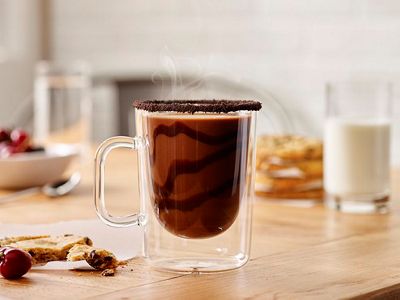 Coffee flavors inspired by sweet, dessert-like items are trending on menus, and those looking for a dessert alternative will find this whimsical, indulgent beverage simply irresistible.
Ingredients
Green Mountain Coffee Roasters® Nantucket Blend®

8 oz.

Chocolate Sauce

As needed

Cookie Crumbs

As needed

Chocolate chip cookie syrup

1 oz.

Mocha syrup base

1 oz.

Vanilla flavored milk

1 oz.
Preparation
In a 12 oz. mug rimmed with chocolate sauce and cookie crumbs, add chocolate chip cookie syrup, mocha base, and vanilla milk.
Brew 8 oz. Green Mountain Coffee® Nantucket Blend® into the mug and stir to combine.
Serve immediately.